With this weekend being a long weekend I wasn't sure what the turn out would be like – but 14 players made it which was pretty good.  Initially I was worried no one was coming to training because at about 8:50am only Jeremy and Kobe were there, but as usual in the next 10 minutes everyone turned up.
All of the kids seemed really keen to run around this morning, probably because it was freezing and they wanted to warm up. Everyone was working really hard in the drills.  The skill level and enthusiasm was very good.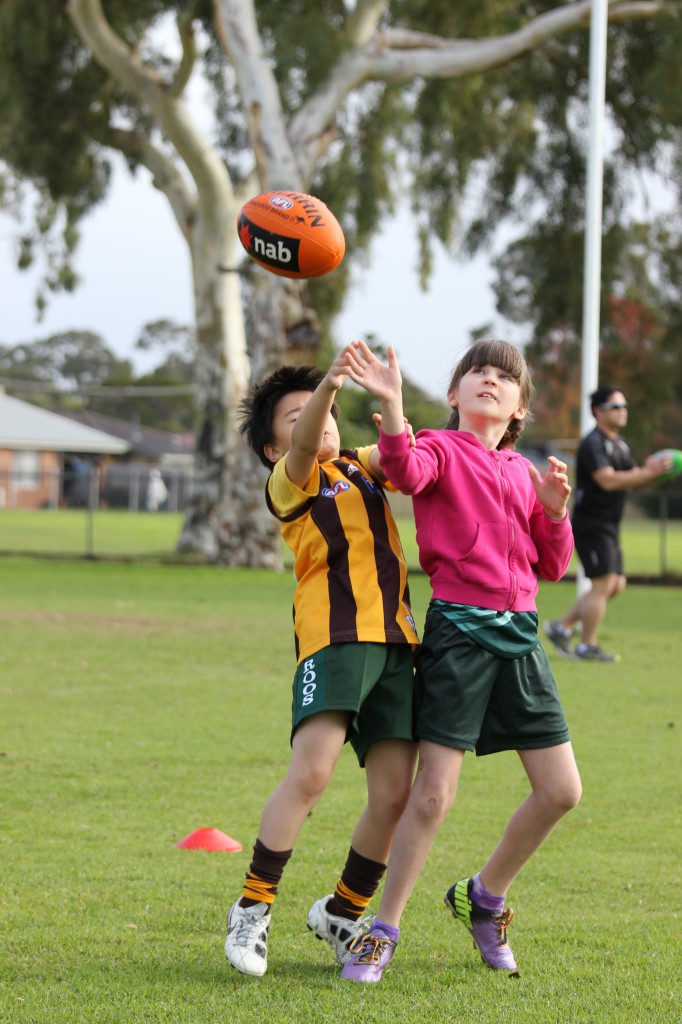 The parent support as usual was very good with parents happy to assist with the drills.  Although Marty got a bit carried away and injured his back.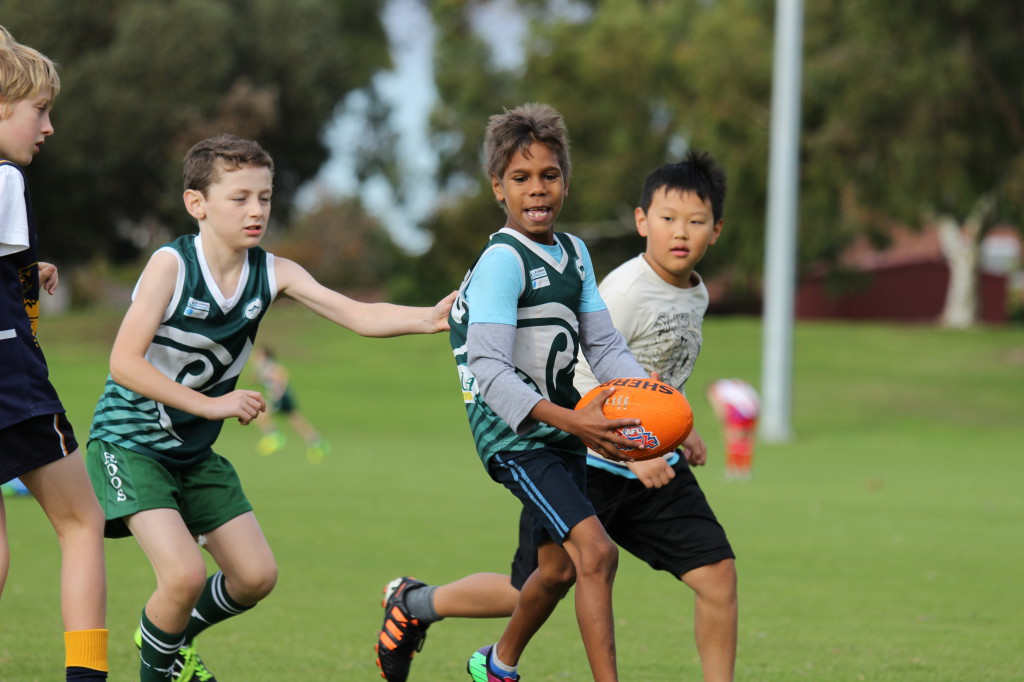 We had a bit of match practice during the second half of training which was well umpired by Steve.  Luke, Alex, Cambell and Damien really impressed with their endeavour.   Matthew, Jeremy and Truan did some nice long kicks. Ethan was darting in and out of the packs.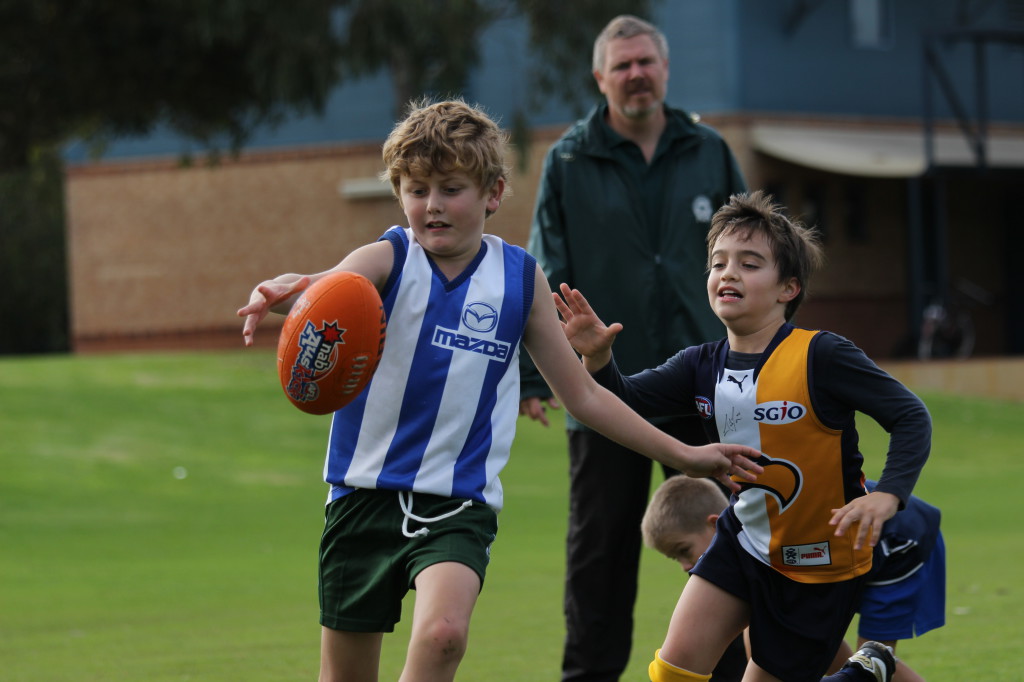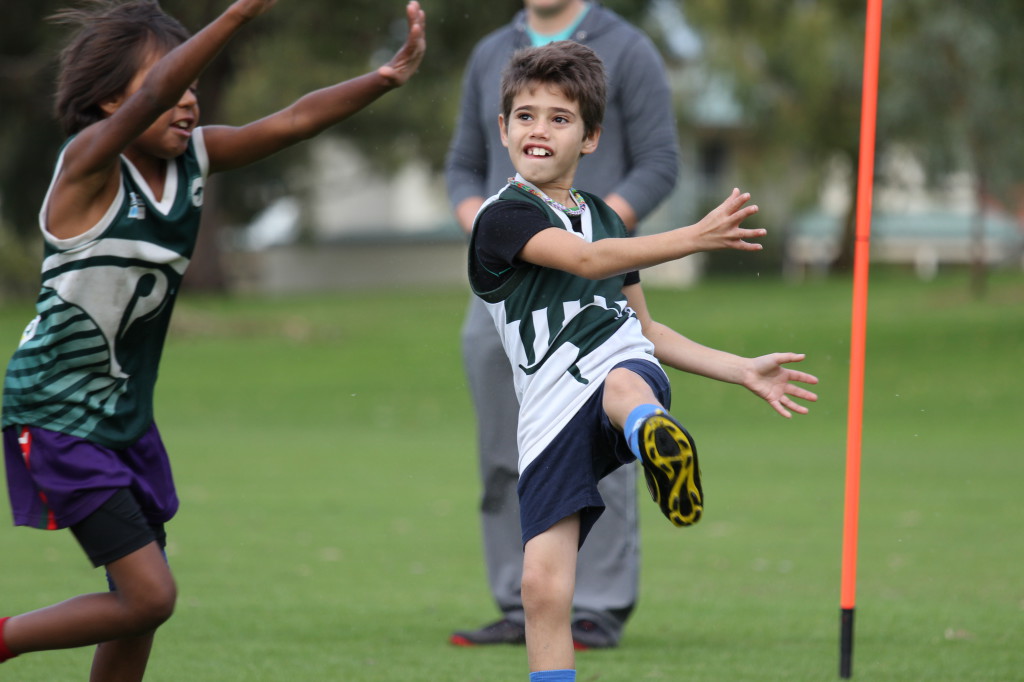 Special acknowledgement to Kevin who has really improved his marking and kicking and has obviously been doing some extra training at home – well done.
Great training session this morning – well done everyone!