Second game of the season and everyone is improving.
Neil looked after the timekeeping duties.  Steve umpired the entire game and did a really good job which was a big effort when you consider his son didn't even play because he was ill.   I think even the opposition team were impressed with Steve's consistency and rule interpretations.  Thanks to my son Tim for positioning the goal posts correctly after I stuffed them up for the second game in a row.
We had 17 players so it was great that the Attadale Coach told me it was ok to put everyone on the field i.e. no interchange.  I actually knew one of the parents from the Attadale team (coached him many years ago) – his son was a very good player taking some very good overhead marks.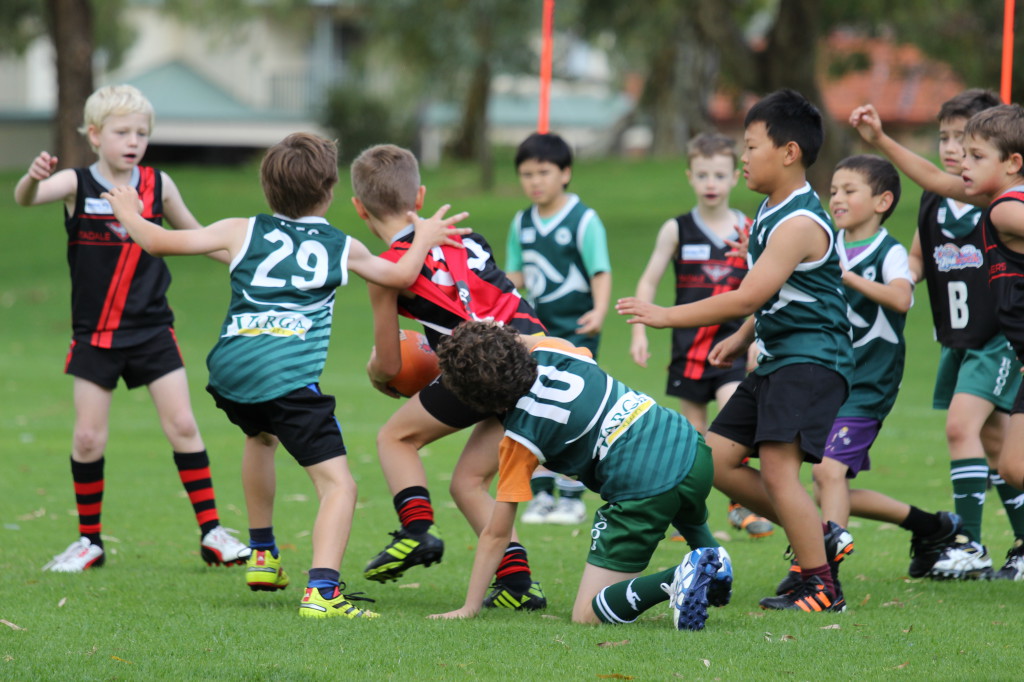 Damien played a good game in defence picking up quite a few kicks.  Alex tried hard all game and kicked our first goal which got the crowd pretty excited.  Matthew kicked two great goals and took some excellent marks in defence which stopped Attadale from kicking goals.  Cambell and Jayden were in the action all game, tackling and getting in hard for the ball.
Overall everyone is improving individually and therefore the team is improving.  We're definitely not perfect there's still lots of players losing concentration and having a chit chat and a wrestle – but as long as they're having fun I'm happy.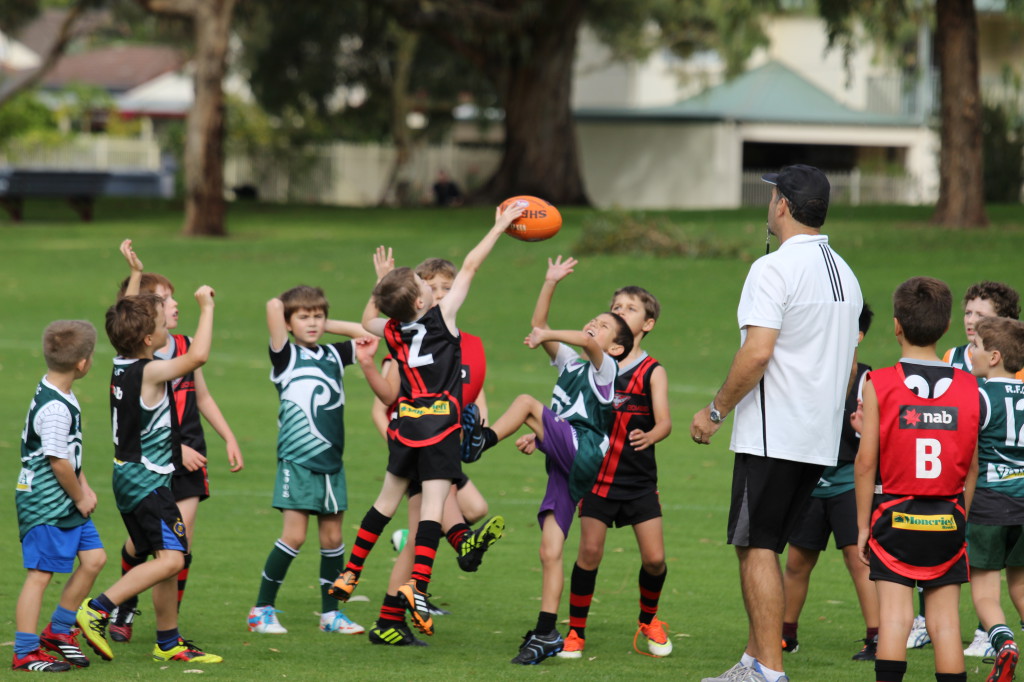 Big thanks to my son Joshua for taking some great photos.
Also big thanks to the parents who helped pack up after the game.  I did see Marty packing away goal posts but I'm sure there were other helpers with collecting cones etc. that I didn't see – Thank You.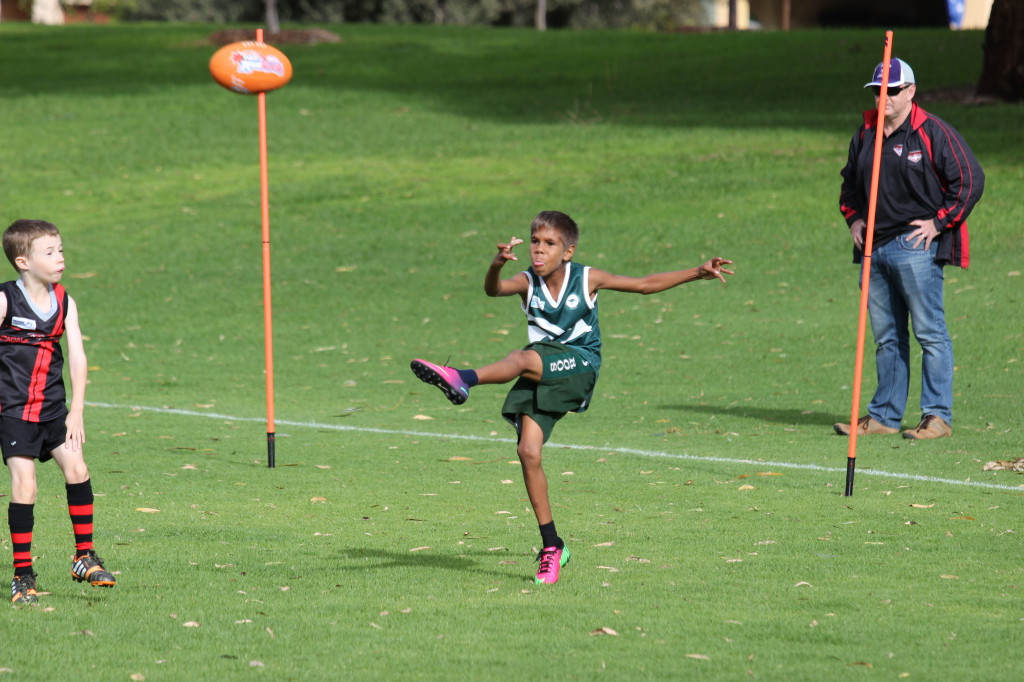 All photos are licensed under a Creative Commons Attribution 4.0 International License.